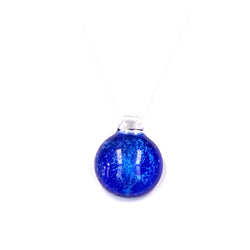 Tribe and Hunt
Handblown Glass Necklace - Blue Galaxy
Stunning Handblown Glass Pendant on a 45cm Sterling Silver chain.
Sterling Heart Fob Necklacwe
Sweet, simple, but classy
I was really pleased when I received this order, as I had requested that the chain be made smaller. It came the exact size I asked for. I wear it most days now.
A HEART FROM MY HUSBAND OF 44 YEARS
I have always loved the look of fob chains - and this is dainty and sweet and a pleasant surprise gift!
Why would any gal want to turn that down?
Gorgeous!
I love my necklace, it's beautifully made and just what I was looking for.